Engaging Tomorrow's Workforce
The #SupplyChainOKI High School Outreach program is a collaborative regional effort of business members, government agencies, chambers of commerce, community organizations, port authorities and educational institutions. We are focusing on talent capability building so tri-state employers will have the talent they need to fill positions. Our goal is to establish a process that allows potential employees to gain the skills they need to get good paying jobs with career advancement opportunity.
Review the #SupplyChainOKI Pilot Program
Do you represent high school students in the tri-state area who would benefit from learning more about supply chain management careers? Follow us on social media for program activities already underway and please, contact us to learn more about our High School Outreach program. Additionally, check-out a wide variety of jobs and career experience opportunities on our Jobs page.
Why Supply Chain Management is Important
Supply Chain Management in areas like transportation, distribution and logistics is important not only for the Greater Cincinnati area, but for the global economy. Supply chains connect sales, marketing, procurement, manufacturing, distribution, customer service and, ultimately, the consumer. There is already a need for employees skilled in Supply Chain Management and that need is only going to grow in the coming years.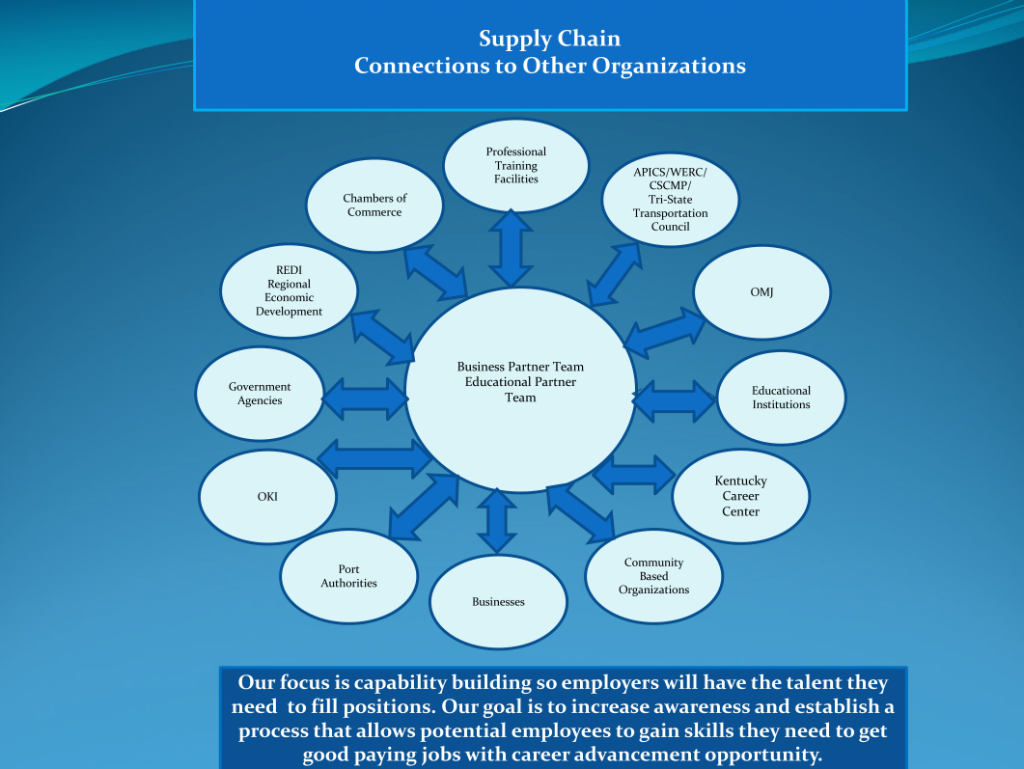 Your Students Should Know About Supply Chain Management
Supply Chain management provides tremendous rewarding careers and salary earning opportunities.

You work for the best companies.

Earn a Supply Chain degree or industry certificate and get hired. The region's universities and 2-year colleges — UC, Miami University, NKU, Ohio State, Thomas More, Sinclair, Gateway and Cincinnati State — offer Associate, Bachelor and Master degrees in Supply Chain Management.