Experience Careers in Supply Chain Management
You can get a head start while in school – students who get relevant experience tend to make smarter career decisions and get the best full-time jobs.
#SupplyChainOKI employers offer externships, internships, co-op experiences, and entry-level jobs to high school students, college students, and adults in the tri-state area (Ohio, Kentucky & Indiana).
Click on the employer logos below to learn more about their organization and career opportunities or review open positions below:
Are you an employer interested in joining #SupplyChainOKI? Employers engaged in #SupplyChainOKI enjoy improved awareness of their brand with tomorrow's workforce. Contact us for information on joining our regional effort to promote supply chain management careers.
Now Hiring ... #SupplyChainOKI Spotlight Job Opportunities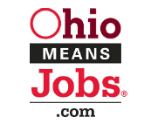 Type of Opportunities:
Location: Various Employers in Ohio
Job Description:
Ohio's no-cost, career planning system offers comprehensive, career exploration tools, online training and resources specifically for students, teachers and school counselors. OhioMeansJobs.com allows students to learn more about their career interests and in-demand jobs, build résumés, search for college and training programs, create a budget based on future expenses, and develop meaningful academic and career plans for high school and beyond.  
Review Jobs >>